Pay Per Click (PPC) Services
Have your sales increased with Pay Per Click (PPC)?
If you're PPC investment isn't delivering results –  Call us.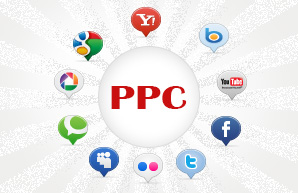 We've heard many business owners complain that they have spent thousands of dollars on PPC but sales haven't increased and they don't know why.   There are many reasons this could be happening including  a poor match between the ad and the landing page;  a poorly designed headline ad or even a poor ad to keyword match.
The goal of a PPC ad is to get people to your site, and the goal of the landing page is to get people to call you or fill out the (contact) form.  If you are looking to use any of the platforms below to get traffic to your site fast – contact us today for a free consultation.
Google Adwords
Bing Adcenter
Facebook Ads
LinkedIn Ads
If your PPC investment isn't meeting your expectations, let us audit your existing PPC campaign, plug the holes and turn it into the profit making tool it can be.